Regular price
Sale price
$2.00
Unit price
per
Sale
Sold Out
These Battle Brothers high performance stainless steel razor blades speak for themselves.  The blades are stamped with the Battle Brothers Shaving Co. logo for an amazing look - but more importantly, they are are properly sharp and deliver a remarkably smooth shave.  
High-Performance Stainless Steel Razor Blades
Low friction stainless steel, mill certified (6Cr13)
Manufactured and designed to have small, uniform grain with post processes that includes Teflon, nitrogen, chrome, and platinum coating
Optimally sharpened to 550HV to give you an outstanding shave
Want 5 Free blades? 
VIEW FULL DETAILS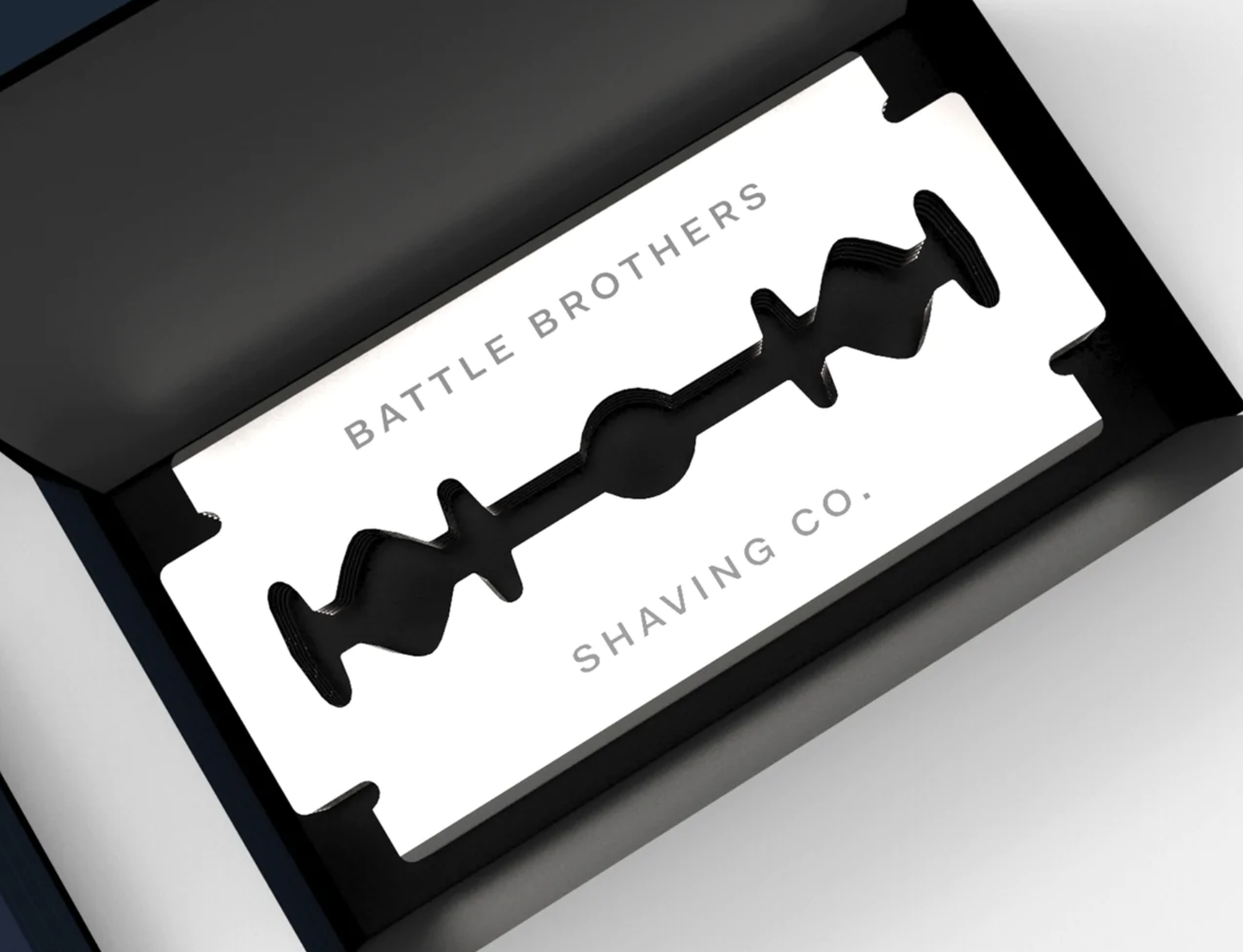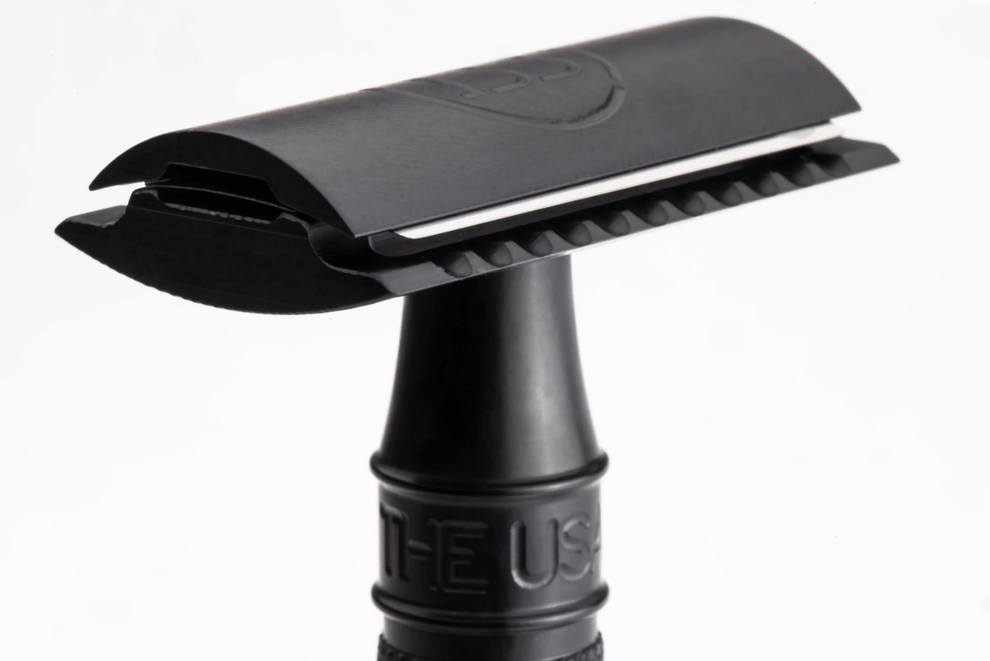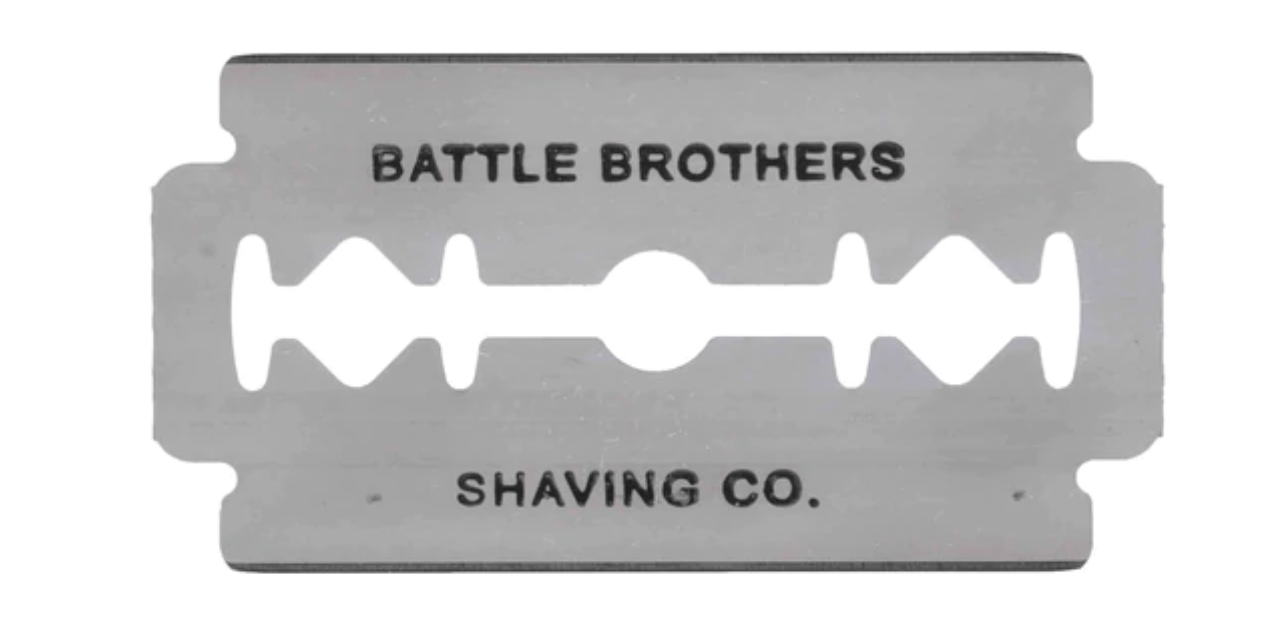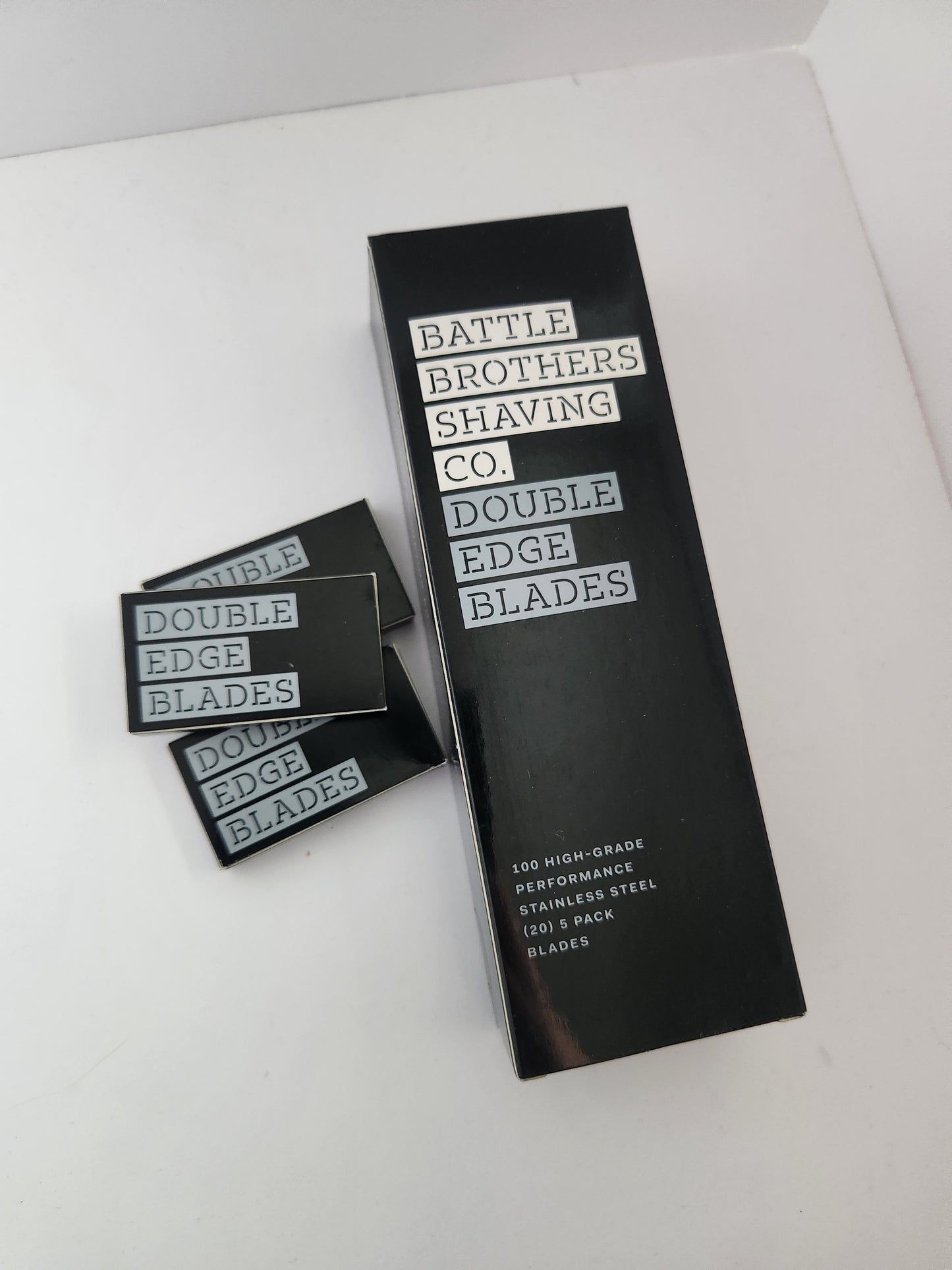 "Great product and superb customer service. Customer for life."
"Great razor, looks good, feels good and shaves good. What more could I ask. Highly recommend."
Nice cut and good the edge well
Up until recently I didn't shave every day, so I was using these blades about every other day or two. With that usage they would last two to three weeks before I had to change the blade, and really I probably could have used them longer if I had to. They didn't pull, they just weren't as smooth as they were when they were new. I haven't used any other blades like this, just disposable razors, so I can't compare them to like kind. I can say that these are so much better than disposable razors. I'll never use disposable razors ever again. These blades and the safety razor here work really well together.
Battle Brothers Premium Double Edge Razor Blades
Good razors at a good price.
Excellent Blades for Safety Razors
These blades are an exceptional value. I gave them a try and am extremely happy with the sharpness and durability of the blades. I have tried others that cost much more and don't shave as well or last as long.
Great blades
These are some great blades. Among the many different blades I have tried, these are my new daily blades. They are sharp, they do not pull, and they can be used over and over and remain sharp. You may pay more, but you will use them longer. Great blades.
Smooth shave (My wife loves it!).
Fast, Low, Flat Rate Shipping

99% of our orders ship within one business day (most same day). We charge a low, flat rate of just $3 on orders under $30.

We know Patriots work hard every day, and we do the same for you!

Rooted In Tradition

Patriot Shave exists to do business with Traditional Americans who love Traditional America. Shop with a company that respects your values, not a woke corporation that despises you (but is all too happy to take your hard earned money)!

Satisfaction Guarantee

As "Patriots serving Patriots", we stand behind our products and want you to be happy with your Patriot Shave.  If for any reason you are not satisfied with your shave, please contact us and we will be glad to send you another blade option, at no charge.